A Brief History of the Choir
The church's first organist was Arthur Hutchings, who was in post during the thirties, but left before the war for a chair at Durham University. The choir library still contains half a dozen of his compositions, and we regularly sing his 'Hosanna to the Son of David'. Arthur Hutchings was followed during the war years by Sydney Nicolson and then Anne Alderson. At some stage after the war Max Newbold took over, but the precise dates are not clear.
In 1951 the post was filled by Ronald Peck, a much-loved and innovative amateur musician. He founded the Woking Choral Society and the Barnes Choir, and expanded the church choir. He was never afraid to tackle challenging modern works, and people still remember a performance of Britten's 'War Requiem' given by his combined choirs in Guildford Cathedral, long before the work had gained its present position in the canon. He also put on two performances of 'Noyes Fludde'. (The word on the street is that our present DoM was persuaded to be a giraffe in one of these productions)
In 1965 a serious fire destroyed the organ, and the church was closed for over a year. Ron Peck was teaching at the school in Hertford Avenue at the time, where a number of his girl pupils had expressed a desire to join the choir. There had been some opposition to this from the All Saints congregation, but when it became impossible to hold services in church after the fire, Ron obtained permission from the Headmistress of the school to use their hall for Sunday services, but on one condition: the girls should be allowed to sing.
When Ron Peck died in 1972 Ronald Bond took over, and led the choir for five years. Ronald had been a choir member since the tender age of six, when he was recruited by his elder brother, anxious to earn the half-crown which was then the going rate for introducing new members. Ronald's musical talents made him the natural successor, and indeed he had occasionally deputised for Ron over the years.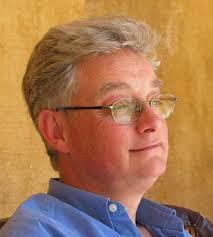 In 1977 Ronald left to become organist at Richmond Parish Church, and his place was taken by Michael Hockney, who held the post of organist and choirmaster for more than twenty years. He was a hugely influential figure who adhered closely to the guidelines of the Royal School of Church Music, and continued with the RSCM tests for promotion through the chorister hierarchy that Ron Peck had introduced. Under his leadership the choir expanded further: children responded well to Michael's rules and the sense of sharing in a worthwhile enterprise with adults.
After 22 years Michael stepped down. He had been an immense force for good, and his influence is still felt. Times were changing, and schools were offering a wider range of extracurricular activities. Sunday morning football clubs were springing up, and it became harder to recruit choristers, especially boys.
A series of relatively short-lived appointments followed Michael's departure. Of these William Morris stands out as a talented teacher and composer. We sang several of his anthems which he tailored to suit the forces available, and he left us some memorable descants which are still in use.
Charles Janz took over the reins in 2003, still in his early twenties. Charles was a natural teacher and an inspirational choirmaster. Under his light-touch but focused leadership the choir went from strength to strength and numbers soared. Charles organised several foreign tours, and many of us cherish the memory of the High Mass we sang in Notre Dame to a congregation of more than a thousand. A year or two before Charles became choirmaster, the choir had the great good fortune to acquire the services of Charlie Standing, a highly talented jazz pianist. Initially Charlie simply wanted to improve his organ skills, but he was soon cajoled into the role of Assistant Organist with Charles as Director of Music. When illness forced Charlie to step down, James Cryer returned as organist, a post he still holds.
After seven years Charles left us to become head of music at a local school. A period of turbulence ensued, which only ended in 2013 when Richard Lyne took over as Director of Music. Richard is professor of harmony and aural at the Royal College of Music and is General Editor of the Church Music Society. He was persuaded initially to fill the gap until a permanent director could be appointed, but has since agreed to stay with us, for which we are eternally grateful. We look forward to a choral renascence under his leadership.
List of Choirmasters/Directors of Music (not all these were mentioned above)
Arthur Hutchings, Sydney Nicolson, Anne Alderson, Max Newbold, Ron Peck (1951-1972), Ron Bond (1972-1977), Michael Hockney (1977-1999), William Morris (1999-2001), Jonathan Bailey, Emma Booth, Ben Costello, John Bate (2003-2004), Charles Janz (2004-2011), Tansy Castledine, Jason Edge, Richard Lyne (2013).
Compositions
Arthur Hutchings:
O Jesu Christ
O how glorious is the Kingdom
The Litany
Hosanna to the Son of David
God is gone up
All ye that pass by
Charles Janz:
God so loved the World
Mass in C
Nunc Dimittis
See amidst the winter snow